Events, Classes, & Tastings
May 5, 2023: 5-8pm
Neighbors (Leesburg, VA)
Wine, Live Music, and Chapel Hill Farm Randall Lineback Charcuterie
WHERE: Neighbors: A Local Market
(108 South St. Suite 101, Leesburg, VA 20175)
WHEN: Friday, May 5, 5:00-8:00pm
COST: FREE!
This Friday (5/5), our new partners, Neighbors: A Local Market, in downtown Leesburg will be hosting their monthly First Friday event. Come by anytime between 5-8pm. 
Join Lucia for a tasting of our delectable Randall Lineback charcuterie while enjoying wine & live music!
It's going to be delicious and fun! The event includes:
Wine tasting with Richmond based natural wine distributor, Plant Wines.

Live music by talented pianist Justin Taylor. 

Local flower bouquets from Farm Bungalow Farm. 

Herb and Veggie plant starts from Chilly Hollow Farm.

...& of COURSE our very own Randall Lineback salamis, paté, & more!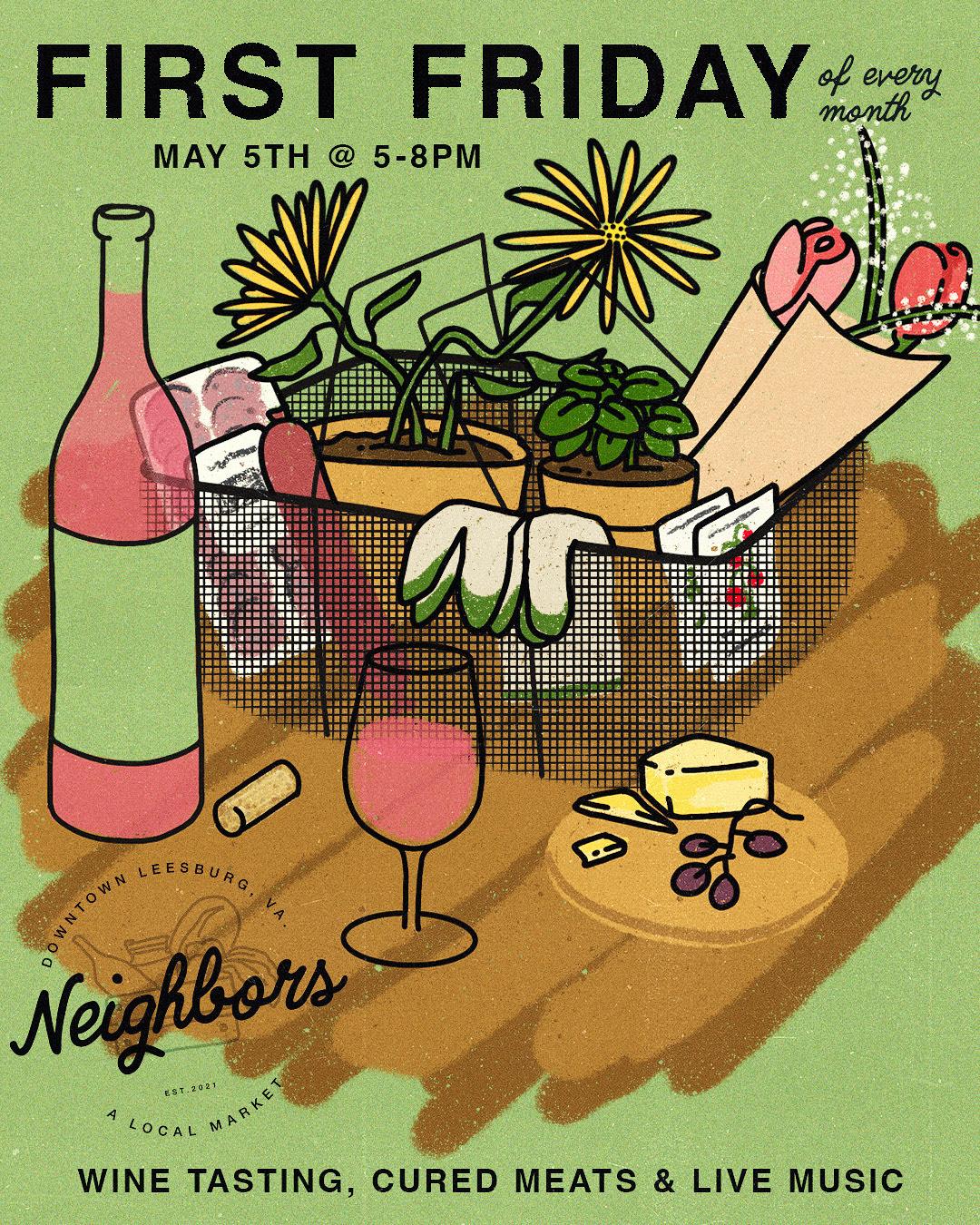 June 25, 2022
Dinner & Cooking Class:
Umbria Region Food & Wine Featuring Randall Lineback
Join Lucia & Chef Daniele Catalani for a 4-Course Dinner Cooking Class redolent of the flavors of the Umbria region of Italy and featuring Randall Lineback beef. We'll start with Polpette (Randall Lineback meatballs), then nosh on Duck Prosciutto Carbonara. Our main course will be Randall Lineback Tr-Tip Steaks. Dessert is Torcolo with orange crema. Learn to DIY these delicious dishes at home all while sipping on Prosecco and learning about the Randall Lineback breed and our goings on at Chapel Hill Farm!
WHERE: Toscana Market, DC (414 K St NW, Washington 20001)
WHEN: June 25, 4:00-6:00pm
COST: $105/ticket ENTER CODE "CHF15" to SAVE 15%!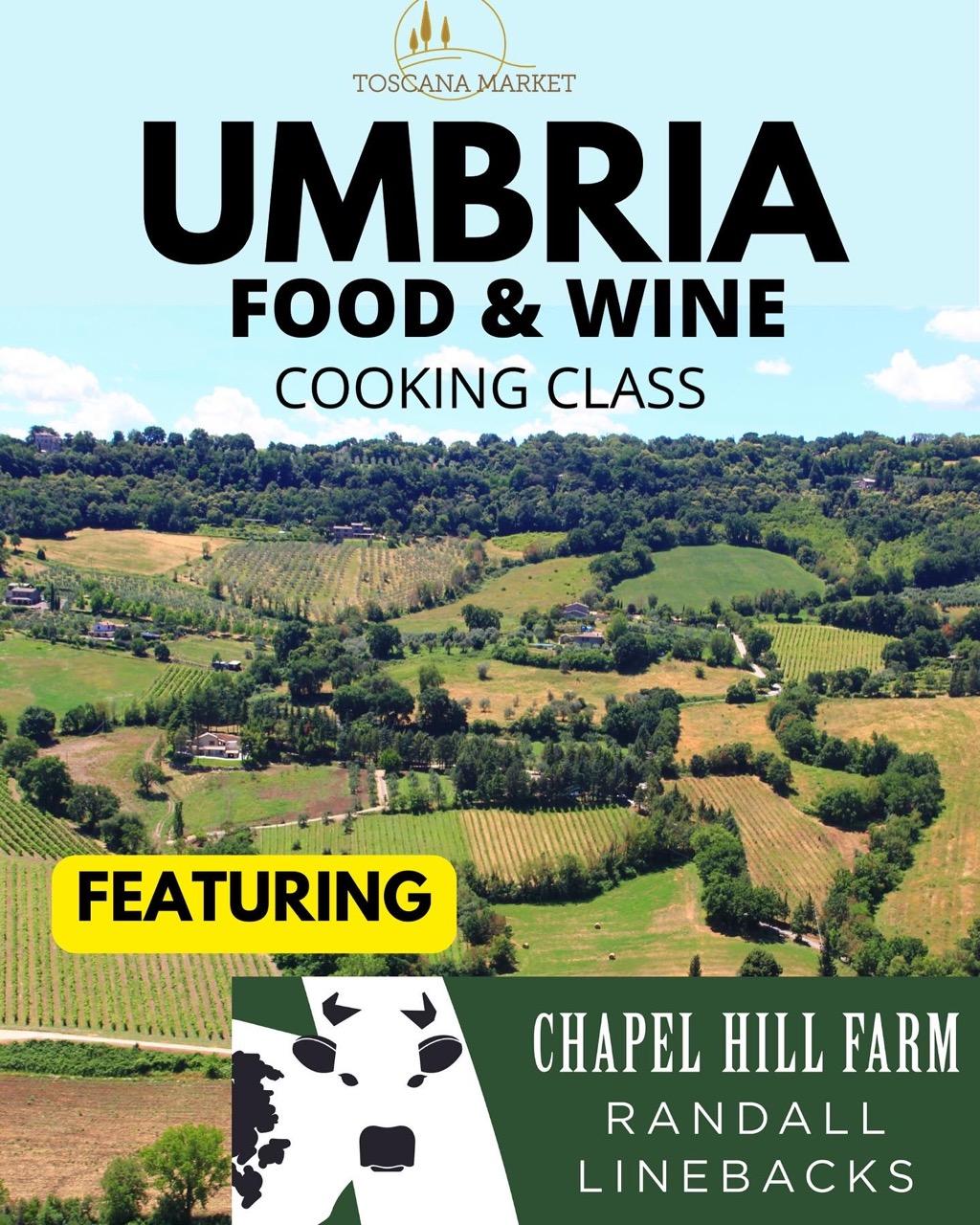 October 16, 2021
Farmer & Butcher Event:
Grind Your Own Burger & More!
Join Lucia & Augustin as they talk and walk you through different grinds to become a true burger master. A Randall Lineback charcuterie plate will help keep you nourished during the grinding demo, then you'll build and cook your own burgers to taste. We'll also do a demo on cooking the perfect Randall Lineback steak! Includes beer pairings as we make our way through the menu.
WHERE: Toscana Market, DC (414 K St NW, Washington 20001)
WHEN: October 16, 6:00-8:00pm
COST: $95/ticket