100% Pasture Born. 100% Pasture Raised.
Where unique genetics meet exceptional animal husbandry.
What does that mean for you?

1: Unparalleled Flavor
The Randall Linebacks spend their entire lives outdoors, as nature intended. They work their muscles, eat well, and roam freely. This translates into rich red meat, packed absolutely chock-full of satisfying flavor.
2: Meat That's Good For You
Randall Lineback is significantly better for you than conventional beef, with 1/3 the cholesterol and fat, more protein, and less sodium. Enjoy a premium product with decadent flavor-- and feel great doing it!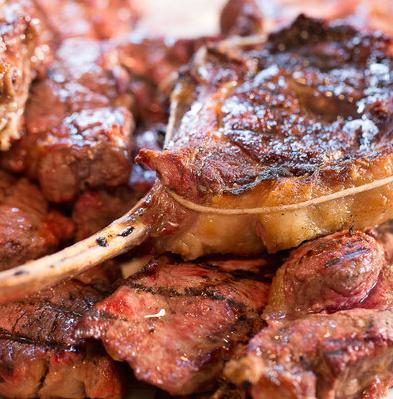 You are what you eat.
(Better said: You are what you eat eats.)
With Randall Lineback Beef:
You are drinking the crystal clear waters of our limestone springs and eating the nutritious grass from our pastures.
You are spending your life outdoors- building strong muscles and living a heart-healthy life.
You are not consuming added growth hormones, steroids, or unnecessary and dangerous antibiotics.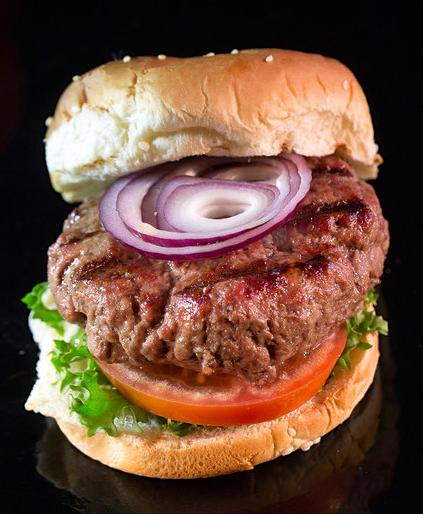 Our Secret: Nature and Nurture.
The outstanding flavor of Randall Lineback is the result of:
1) Unmatched heritage genetics, and...
2) Our dedication to 100% Pasture-Based, Humane treatment
1. The nature of our product:
The Randall Linebacks are a genetic time-capsule from the 1700s. They existed in America a century before high-fat beef breeds were invented, so they are one of the only remaining cattle breeds in the world that taste the way beef was meant to taste.
2. How we nurture our product:
To create a product that is of the highest quality, we have dedicated ourselves to providing the highest quality of life for these animals. They spend their entire lives outdoors. All cattle are ruminants, meaning they are built to eat grass. They are also built to live in free ranging herds. We believe strongly in the power of nature—of green grass, spring water, and sunshine—and never give our animals growth hormones, steroids, or harmful antibiotics.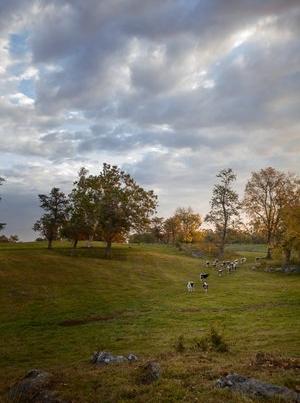 In the end, the marriage of heritage genetics and animal husbandry has led to a totally unique product that no other producer can replicate: the highest quality heritage beef imaginable, with outstanding flavor, satisfying to the palate, yet low in fat… We know you'll taste the difference.